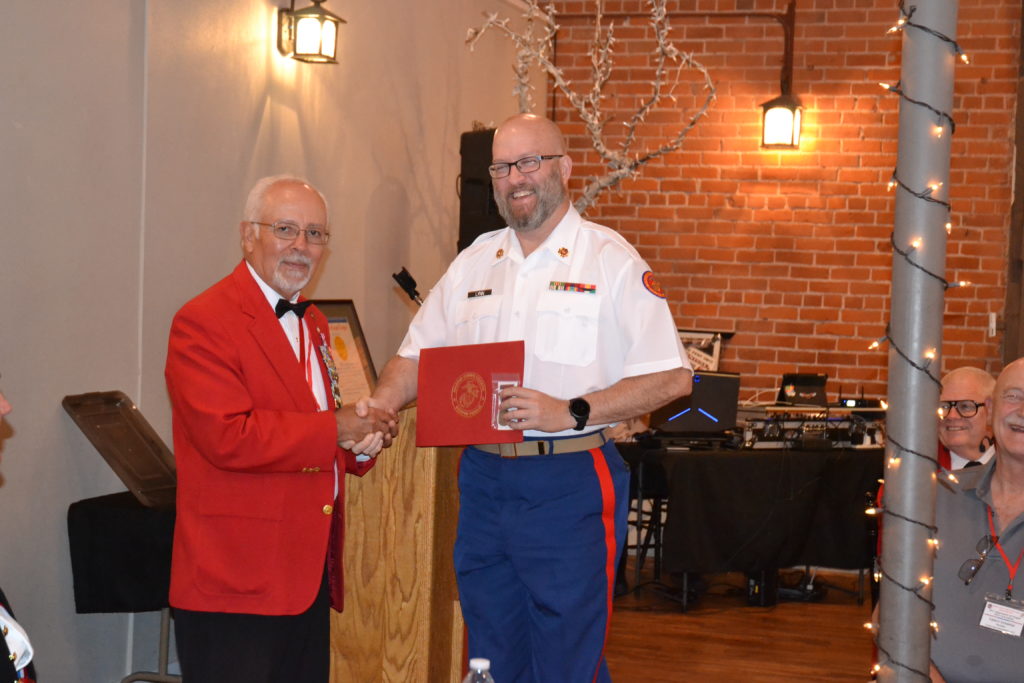 Derral Hunt, Santiam Detachment #374, was presented a Distinguished Service Award at the MCL Department of Oregon Summer Convention.
Hunt served as the Department's Web Sergeant for more than 8 years, where he demonstrated leadership and exceptional expertise.
His work has made a profound and lasting impact to the Department and the Marine Corps League and is in keeping with the highest tradition of the United States Marine Corps.