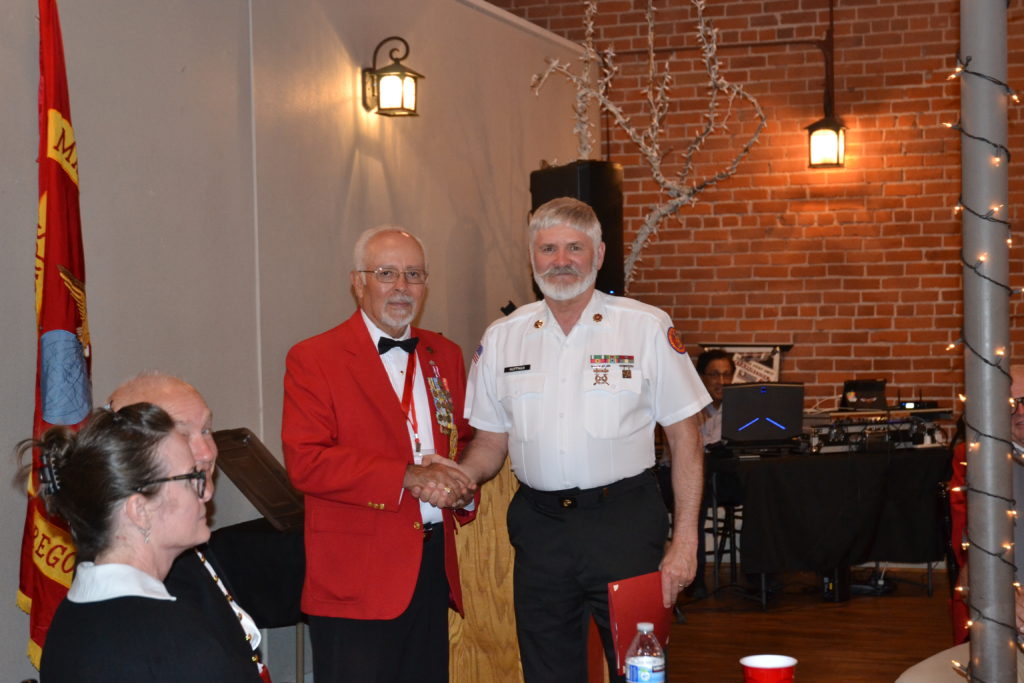 Mel Huffman, Santiam Detachment #374, received a Distinguished Service Award at the MCL Department of Oregon Summer Convention.
Huffman was honored for his leadership and distinguished contributions to the Department of Oregon while serving as the Department Commandant for the 2021-2022 period.
Huffman's personal conduct reflects favorably on and brings credit to the Department, the Marine Corps League and the United States of America.