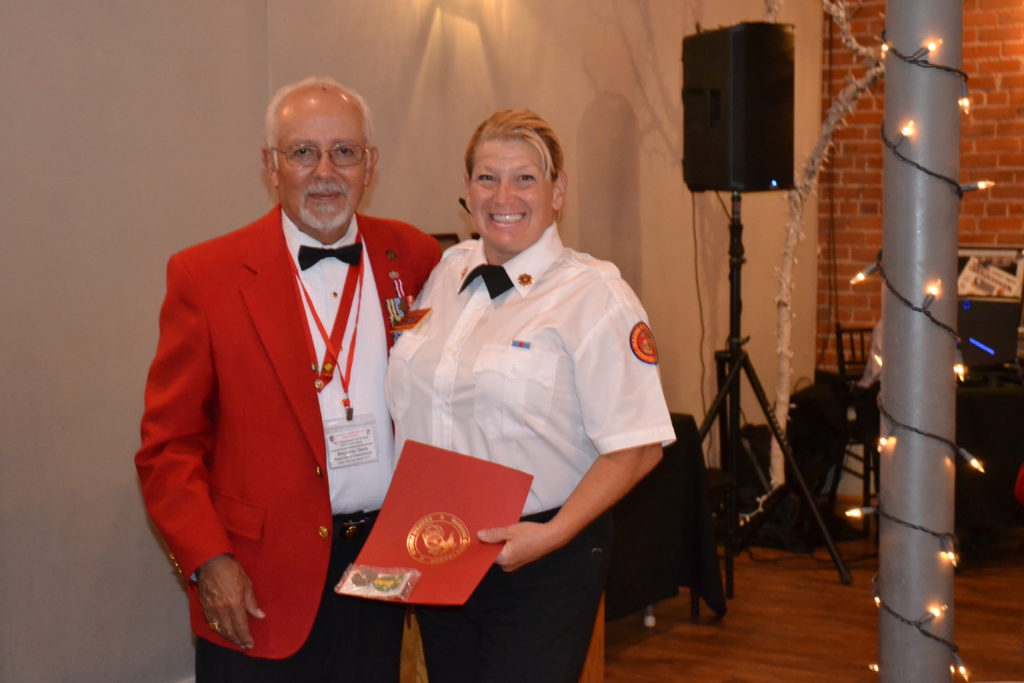 Junior Vice Commandant Tamara Wilson, Crater Lake Detachment #373, has been the driving force in the significant increase of new members in the Crater Lake Detachment over the past year and for her efforts, Wilson received the Recruiter of the Year Award at the MCL Department of Oregon Summer Convention.
Under Wilson's dedicated and dynamic leadership, the Detachment has seen 20 new Regular Members. 16 new Associate Members and 3 new Life Members join the Detachment. The Detachment now boasts an incredible 39 new members in just one year.
Wilson's consistent professionalism and total dedication to the mission reflect great credit upon herself and are in keeping with the highest traditions of the United States Marine Corps and the Marine Corps League.