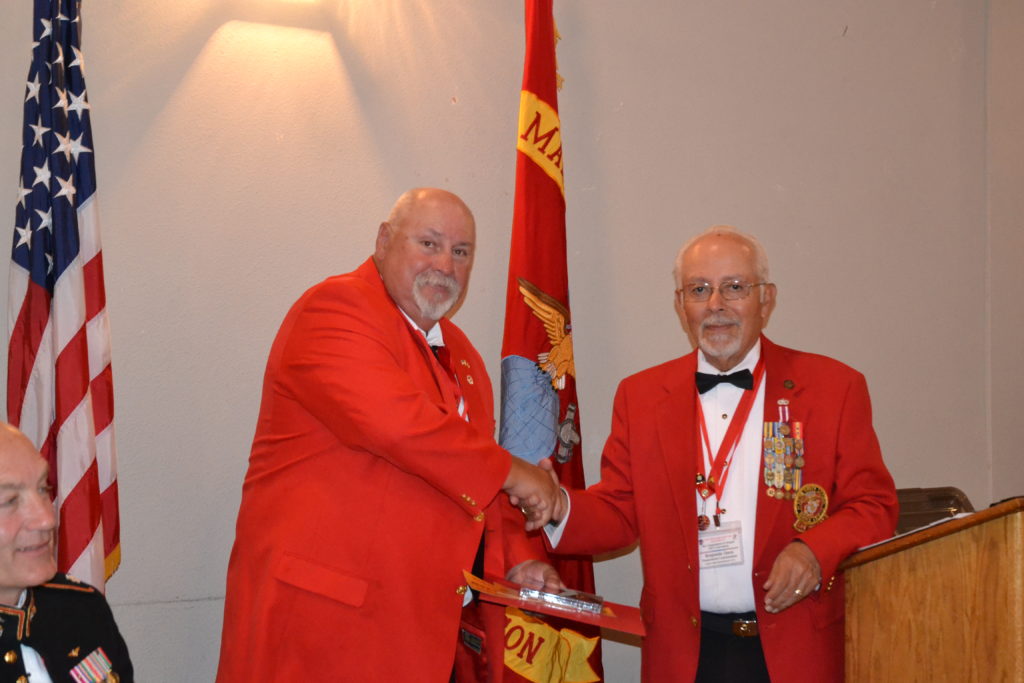 Anthony Morello, Crater Lake Detachment #373, has consistently dedicated countless hours of service to the many programs and projects of the Crater Lake Detachment and has earned him the title of Associate of the Year at the Department of Oregon's Summer Convention.
His company, Morello Construction, has donated thousands of dollars of materials, equipment operation and man hours in support of the Detachment's many community projects. Specifically, Morello has been the driving force behind the patio upgrades to the Leatherneck Club and the vast upgrades to the Marine Corps Barracks Memorial. He has also been the creative mind and provider of equipment for the Detachment's participation in several of the city's parades.
Morello's actions reflect great credit upon himself and are in the highest keeping with the traditions of the United States Marine Corps and Marine Corps League.